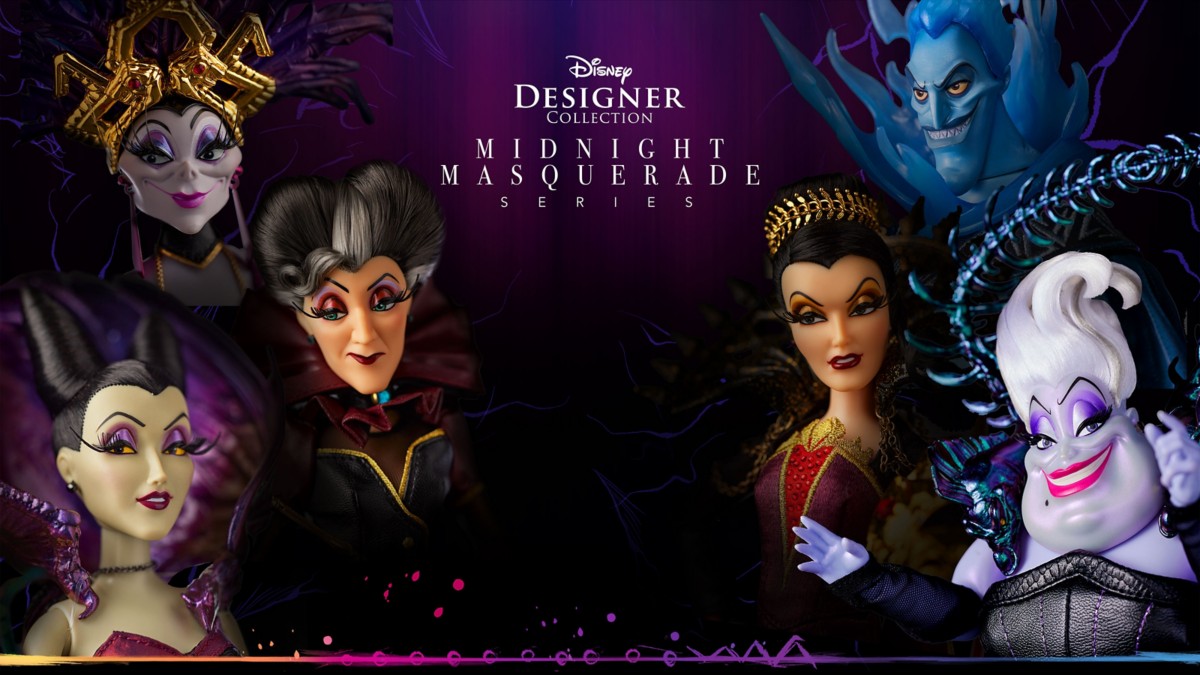 It's Their Party Now
The Midnight Masquerade Ball continues with a sinister twist as Disney Villains crash the festivities.
It's Good to Be Bad
Six limited-edition dolls feature elegant, movie-inspired sculpting and captivating costumes. The pin sets highlight the villains and their masquerade masks in fun, collectible detail. Dolls and pin sets sold separately and will be available in store at a later date.