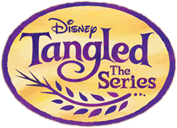 Tangled: The Series
Discover a towering array of Tangled surprises.
Most Popular
Newest
Price (low to high)
Price (high to low)
Take aim with all your heart and let Rapunzel's toy bow and arrow set find a fitting target for fun and adventure. Includes bow, quiver, and five suction-tipped arrows.
460050452189
460050452189
After all those years stuck in a tower, Rapunzel yearns to make up for lost time. With the help of loyal friends and her true love Eugene, she sets out to defy danger and boldly explore life beyond Corona's walls.
786936852783
477454639580
Inspired by Tangled: The Series, Rapunzel finds the fate or Corona hangs in the balance when everyone's favorite ''barefoot princess'' faces the ultimate test as Queen For a Day.
786936855722
477457594138