460051818892
Snow White Apple Pie Play Set
Layer pieces to build a pretend apple pie along with Snow White and this
...
View Details
Found in stores near
Please enter a zip code.
Please enter a valid zip code.
Oops! There's no store within the distance limit.
Backorder
This will ship on or around 01/01/2500.
You will be notified via email when it is ready to ship.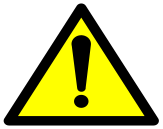 Safety Warnings
View Details
Special Offers Available
$16 Mickey Mouse Tote Bag with Any Purchase

See Details
460051818892
460051818892
USD
39.99
https://www.shopdisney.com/snow-white-apple-pie-play-set-460051818892.html
Fri Jan 01 06:59:59 GMT 2100
http://schema.org/InStock
Layer pieces to build a pretend apple pie along with Snow White and this dreamy 20-piece set including play ingredients, wooden kitchen utensils, felt pie crusts, and even an apron for you! For an apple pie like this, even Grumpy's mouth will water with delight!
Play set includes rolling pin, spoon, bowl, ''flour'' bag, ''sugar'' bag, eggshell with ''yolk,'' six ''apple'' slices, pie pan, five layers of ''crust'' and apron
Wooden bowl, spoon and rolling pin
Felt ''crust'' with self-stick fabric tabs
Felt apple slices
Eggshell opens to reveal ''yolk''
Apron with apple appliqué and ric rac trim, plus self-stick fabric tie
Inspired by Walt Disney's Snow White and the Seven Dwarfs
Ages 3+
Plastic / wood / felt / polyester
Bowl 2 1/2'' H x 4 1/4'' Diameter
Flour and sugar bags each 4 1/4'' H x 2 1/2'' W x 1'' D
Spoon 6 1/2'' L
Pin 9'' L
Pan 3/4'' H x 5'' Diameter
Eggshell 2 1/2'' H x 1 3/4'' Diameter
Apple slices 2'' L
Apron 15 1/2'' H x 6 1/4'' W
Imported
Safety