461011415038
Sorcerer Mickey Q-Fig Max – Fantasia 80th Anniversary
We've conjured-up a bit of collector's magic with this Q-Fig Max diorama
...
View Details
Found in stores near
Please enter a zip code.
Please enter a valid zip code.
Oops! There's no store within the distance limit.
Backorder
This will ship on or around 01/01/2500.
You will be notified via email when it is ready to ship.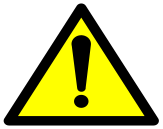 Safety Warnings
View Details
Special Offers Available
$16 Mickey Mouse Tote Bag with Any Purchase

See Details
461011415038
461011415038
USD
49.99
https://www.shopdisney.com/sorcerer-mickey-q-fig-max-fantasia-80th-anniversary-461011415038.html
Fri Jan 01 06:59:59 GMT 2100
http://schema.org/OutOfStock
We've conjured-up a bit of collector's magic with this Q-Fig Max diorama featuring Mickey Mouse as The Sorcerer's Apprentice to honor the 80th Anniversary of Walt Disney's masterpiece Fantasia.
Q-Figs capture the action and emotion of favorite pop culture characters and wrap them up in a crazy-cute figure that collectors adore
Fully sculpted vinyl figure*
Includes Mickey Mouse as The Sorcerer's Apprentice and his magic brooms amid a growing whirlpool
Translucent ''water'' elements
Dynamic scene
#83 in the series
Boxed
Celebrating the 80th Anniversary of Walt Disney's masterpiece Fantasia
* Please note: Adult collectible. Not int